Café
The café at Voss Golfbaner is lovely situated with a nice view over the golf course, Lønavatnet and Lønahorgi. In high-season, June-August, the café is open every day from 10 a.m. until 4 p.m, with longer hours during wednesdays, fridays and by tournaments and other arrangements. The rest of the season the café is open during weekends and by tournaments.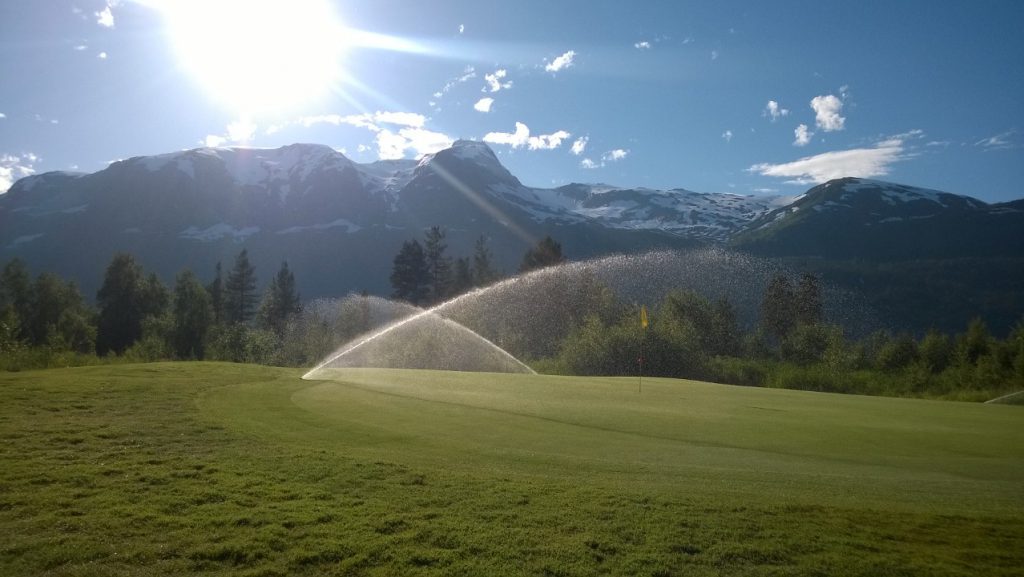 We serve light dishes as shown on the menu below, and we also serve beer and wine. The seating area outdoor is a great place to relax with good food and beverages when finishing playing a round or just hanging out at Voss' greatest outdoor café!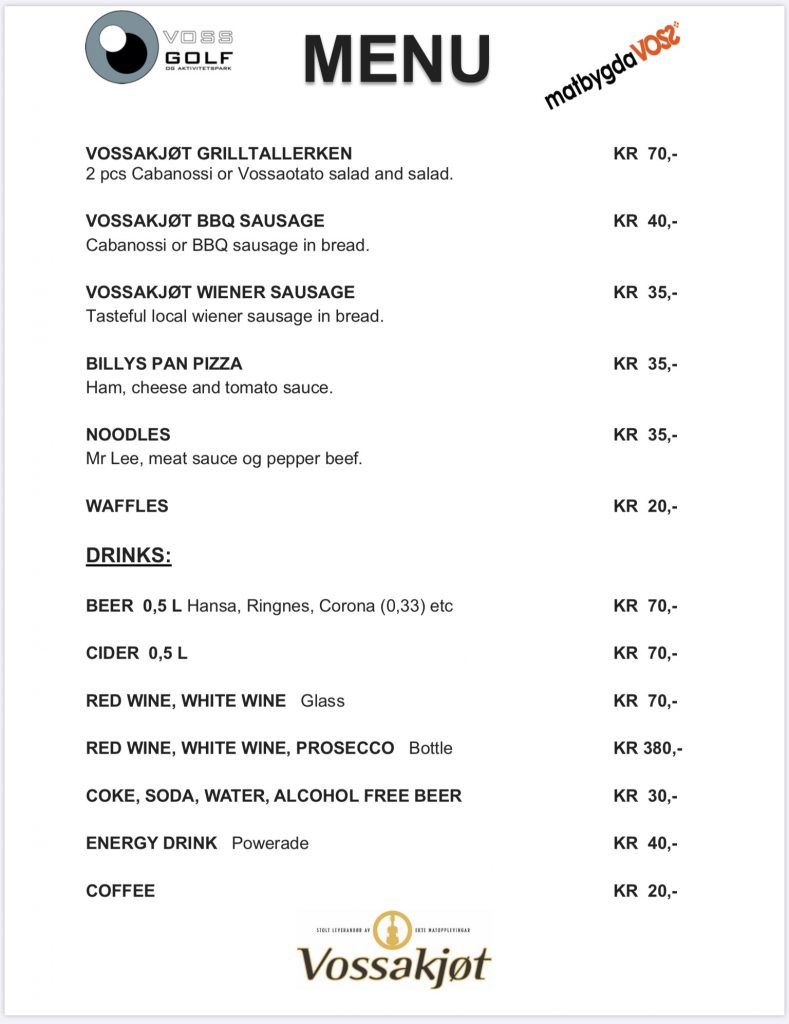 If you are a large group, you may also order barbeque, stewes, tapas or traditional food from Voss, and we would love to reserve the club house for your company or friends for arrangements serving the food you want, together with an introduction to the game of golf. In that case, order in advance, by e-mail to post@vossgolf.no.