Golfsimulator
In our clubhouse, Voss Golf Club have two golf simulators, which is in use during the whole winter season, when the course is closed. If you want to play several times through the winter the best thing to do is to buy a season card.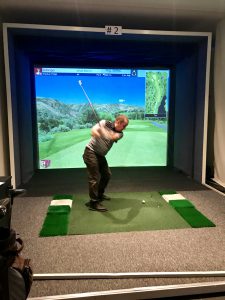 Price club member: NOK 2500,-
Price wife/partner: NOK 1100,-
Junior: NOK 0,-  Shall be together with adult person in the simulator.
When buying a season card you may also store your golf bag in the pro shop throughout the whole winter.
It is also possible to pay every time you use the simulator. The price is NOK 240,- per hour, and you may be several players. You only pay per hour.
Booking is made in GolfBox, the same procedyre as booking tee times at the course. If you are not a member, you need to contact us to get a code to access the clubhouse. If you are a foreigner with no access to GolfBox, please call ut at +47 400 04490, and we will help you with your reservation.
Through the season we also arrange several tournaments and not but last our Social Match Partournament which is hold three times through the winter season. Together with the golf, this an evening with good food and beverages.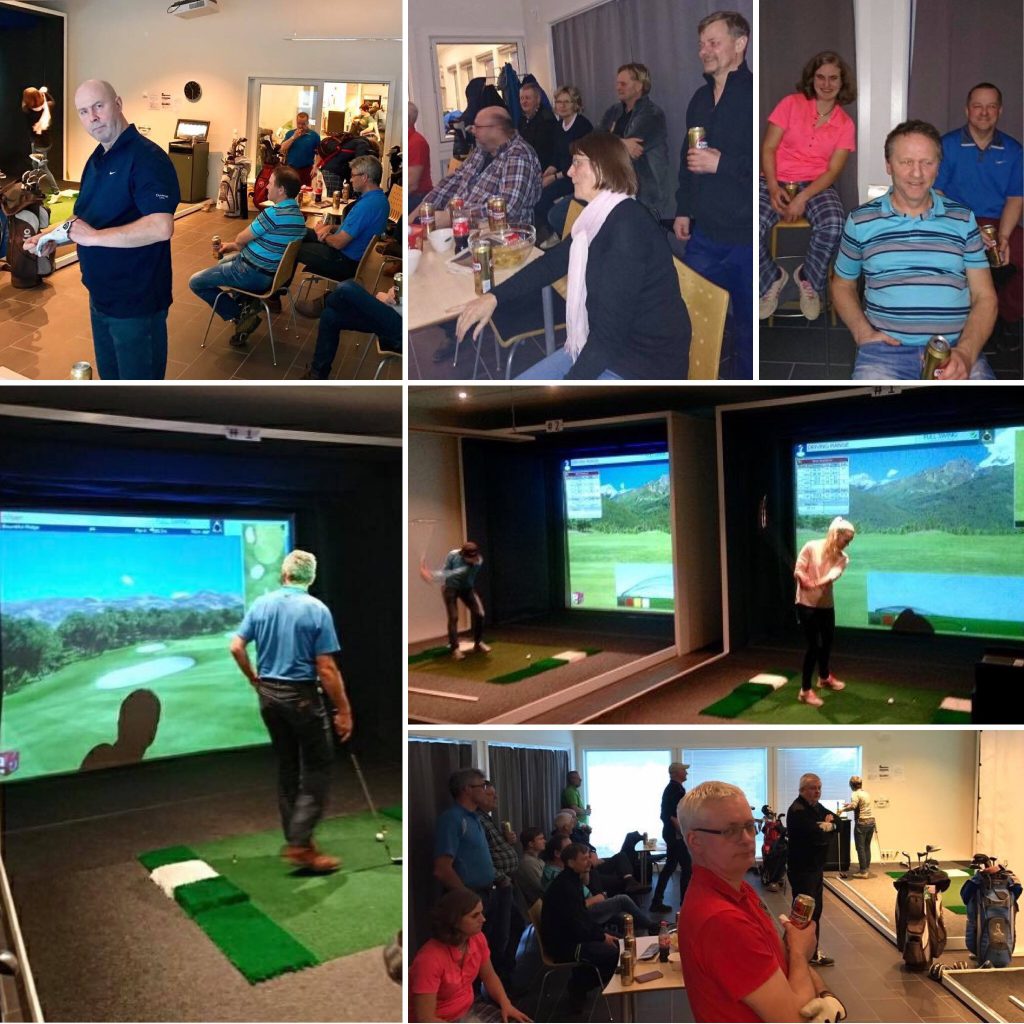 We also have arrangements for groups or companies, where you may hire the simulators for an evening. We will then provide instructors to give you an introduction to golf, combined with food and beverages. For more information contact us at e-mail post@vossgolf.no.